Coach Pape- Owner
Ranae Pape has been training and competing in CrossFit since 2008. She was first introduced to CrossFit as a way to lose weight, but immediately fell in love with the high intensity and constantly varied workouts. She also appreciates the sense of community developed through training, and that same community drove Ranae to open Sublette CrossFit and The Garage Gym on her 42nd birthday in July 26th, 2018. Since opening, Ranae has coached many athletes with varying goals and fitness levels. She loves helping people change their lives both physically and mentally through the programs here at The Garage Gym.
Coach Wren
Coach Wren started CrossFit in 2014 in Joplin Missouri and was immediately drawn to the daily regimen practice and discipline demanded by the program. She has over a decade of fitness training. During her time in Missouri, Wren began to expand and refine her understanding of CrossFit,
while competing in local competitions. Her extensive knowledge of gyms and business was an asset to add to The Garage Gym.
In 2018, Wren moved to Pinedale with her three boys. They enjoy the rugged mountains and outdoor activities. The outdoors makes Wren a great advocate for CrossFit and its methodology-Functional Fitness. She earned her Level 1 Training Certificate in 2019 after moving to Pinedale.
You will see Wren working on dynamic movements and programming. With her pig tails and punky attitude, she coaches the noon Functional Fitness Classes and CrossFit evening classes. Wren is excited to continue onto the next chapter of her life with her new puppy "Finn" and devoted pets.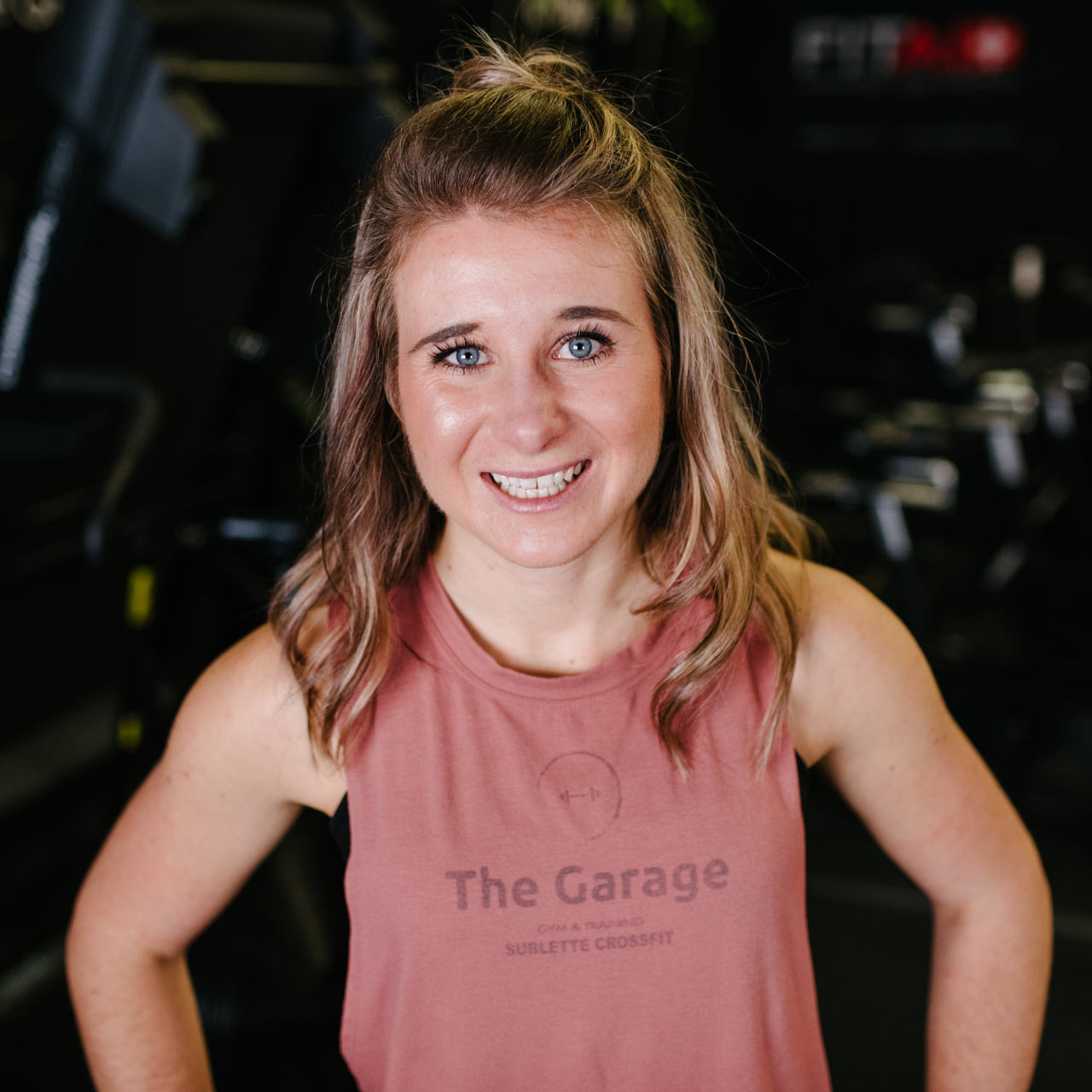 Coach Daile
Coach Kendall Brunette
Kendall has been coaching group fitness for more than 6 years. She has a passion for fitness that stems from personal adversity. After undergoing several surgeries to correct an orthopedic malalignment on her left leg and knee, she was told by doctors she would likely never be able to exercise competitively again. Physical limitations turned into opportunities for growth when Kendall found CrossFit. Through CrossFit, Kendall has been able to gain strength, endurance, mobility and functionality in a way doctors never thought she could. She encourages all levels of fitness to join her classes, because she understands what it is to come from behind and find a home in CrossFit -- a home that is healthy, sustainable and altogether badass!

Partnerships
"Unity is Strength, When there is teamwork and collaboration, wonderful things can be achieved"