CrossFit and 24 Hr. Training Gym
in Pinedale, WY
Where Your Fitness Journey Begins
The Garage Gym in Pinedale, WY is the place where all skills are welcome! Our gym community is dedicated to you. We have designed our training to keep you healthy, strong, happy, and moving! We are committed to your success, regardless of your current athletic ability. Our gym is friendly, inviting, clean, safe, and fun. We have a variety of equipment and training programs that will challenge you to be the best athlete, mother, father, son, daughter, or grandparent out there!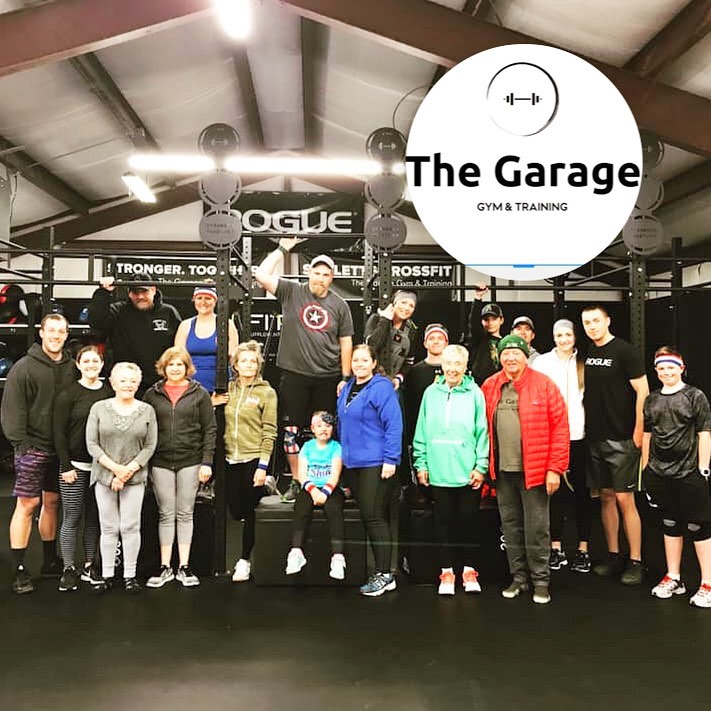 Remember, at The Garage Gym, we are STRONGER TOGETHER.
We all know exercise is beneficial for the body, mind and soul. But what you didn't know about The Garage Gym and it's program, it creates a sense of accountability to your friends inside the gym. You begin to find a social aspect far beyond just a workout.
You find you work harder, show up more often, feel successful and see results far faster than any other program around.
The Garage Gym is not just a gym, what we have is a community. Coaches are there watching athletes and showing movements to support success. Athletes step in and have a sense of pride and accomplishment. We all push and support the hour you have in the gym and outside the gym.